Weight Loss Wraps
Discover A New Way to Lose Weight Fast
At Wrapped In Wellness, we offer slimming body wrap treatments that combine compression, infrared heat, and our signature slimming solution to help you achieve your weight loss goals in just one hour. We have designed our body wraps to address problem areas for those clients visiting us for the first time, as well as ongoing body wrap treatments to help you continue to look and feel healthier, thinner, and toned. Along with shedding those unwanted pounds, our weight loss body wraps help you burn calories, stimulate your metabolism, increase circulation, reduce toxins, and smooth and hydrate the skin. If you're ready to experience all the benefits of healthy weight loss, find the right body wrap treatment for you! Below are our weight loss body wrap treatments. If you have any questions, please do not hesitate to reach out to our friendly and knowledgeable team.
---
Level 1 Weight Loss Wrap
Introductory Offers for New Clients Only 

W.I.W. INFRARED WEIGHT LOSS WRAP –
$125   FOR 60 Minute Session
**Introductory Offer – $100**

 Member Price: $62.50
$85 for 30 Minute Session –
---
Schedule a body detox and Lose 1-5 pounds in JUST ONE HOUR*. Decrease BMI, Body Fat and Lose an Average of 1-3 pounds in one hour. Simply rest cocooned in our Infrared Slimming blanket as Infrared heat raises your core body temperature an average of  2-3 degrees. Infrared heat stimulate fat cells, allowing a release of toxins.
 Burn up to 3600 calories, Stimulate your Metabolism and lose an Average of 1-3 pounds in one JUST ONE SESSION. 
*results may vary from person to person
*3rd party endorsement: http://www.laslimwrap.com/
Level 2 – Combination Inch Loss & Weight Loss
W.I.W. TURBO WRAP – $150 **Introductory Offer – $125**   Member Price: $75.00
---
Lose Inches, Weight and Body Detox all in one treatment with our Signature Turbo Body Weight Loss Wrap. Begin your service with an Aloe Contour Wrap for Inch Loss and Skin Tightening.  After your Aloe Wrap is finished we place in you  our Infrared Heat Blanket for 50-60 minutes. The results -reduced toxin levels, decreased body fat, smooth hydrated skin, Weight Loss and Inch Loss.
POWER BODY WEIGHT LOSS WRAP (For Members Only) –  Regular $175  Member: $87.50
---
Burn Calories, Lose Inches and Weight with this Powerful Plateau Busting Service 
Begin your service with a MLIS Body Buff and 30 minutes in Infrared Blanket to burn calories, open pores and stimulate circulation. Followed by application of our MLIS Contour cream to stimulate the lymphatic circulation. Once the internal detoxification process begins,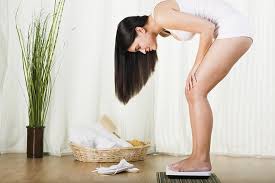 we apply warm Aloe soaked bandages to stimulate maximum inch loss. Four of our most effective treatments all together….. Resulting in Maximum Detoxification, Inch Loss, Skin Tightening,   and Stimulation of Weight Loss.
*INTRODUCTORY PRICE FOR NEW CLIENTS ONLY.  MUST BE A NORTH TEXAS RESIDENT.
*INTRODUCTORY OFFER MAY NOT BE COMBINED WITH ANY OTHER DISCOUNTS OR PROMOTIONS